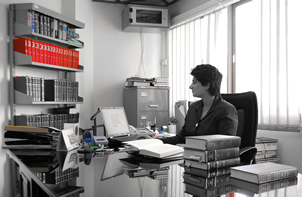 Karimbux-Effendy & Company Advocates was founded in September 2005 by Saadia Effendy as a sole practitioner.
The law firm provides a comprehensive range of legal services to corporate and individual clients in Kenya. We aim to understand your business and provide practical and innovative solutions to our clients to enable them to achieve their goals.
The law firm is organized to provide a highly personalized service to all its clients through its professional lawyers. We join the individual talents of our members into an effective service team.
As at January 2009, the firm has one consultant, one qualified associate and one legal assistant and is supported by a staff of seven, comprising of a legal secretaries, accountant and clerical staff.
They are supported by a fully computerized system which also provides online access to the latest court authorities. The library is regularly updated by an experienced librarian.